Our History
1970
Marie-Louise Schaernack opened Germany's first second hand shop in Hamburg and established a new branch of trade. The second hand concept is very successful, because it frees the people from the fashion dictate and becomes a new term for individual luxury. Second Hand – but First Class. 

1973
SECONDELLA moved to the ABC street with its first self-designed logo: the bitten off apple.
1992
SECONDELLA expanded and moved to its current location on Hohe Bleichen 5. An individually-developed merchandise management system is introduced. A corporate identity with a new logo is developed and registered as a protected word mark. The shop design and logo are based on the forms and colours of Kasimir Malewitsch's paintings who was the founder of constructivism.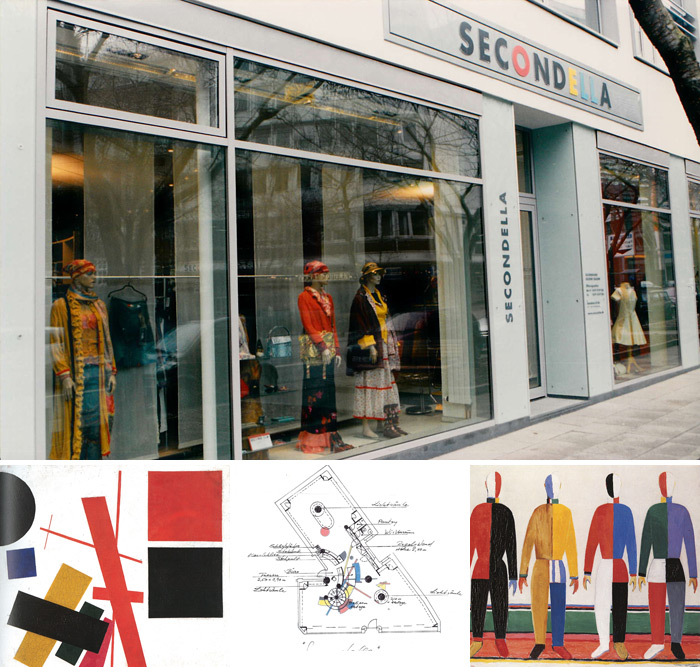 1999
A second store is opened next door: SECONDELLA DEPOT.
2009
Extra rooms on the first floor are added in 2009: The RECEIVING DEPARTMENT and our PERMANENT SPECIAL SALE for WOMEN and MEN aswell as the KIDS DESIGNER CORNER are located on the top floor.